EnviroPrint Assistance Program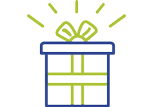 The potential waste paper that is used in the EnviroPrint Assistance Program, rather than being destined for recycling, is reclaimed and donated to worthy beneficiaries. This technique uses the paper for maximum benefit and saves trees, oil, electricity, water and landfill.
At EnviroPrint Australia, we have been fortunate to work with some inspiring individuals from a variety of Australian not-for-profit organisations. Many are striving to achieve change with a particular focus on endangered species and conservation. Our collaboration in these projects has pushed us towards self improvement and beyond. We love what we do and the opportunities that are possible:
Opportunities for Us at EnviroPrint
To use our skills and resources to assist others in a positive and individually rewarding way.
To minimise waste and maximise resource use.
To meet new people and learn about the important goals and achievements of the many organisations we work with.
To teach our families and friends about what we learn from each project.
To work with people and their businesses who regard the needs of others as important to their self worth.
To promote Australian manufacturing and skills use.
To stimulate loyalty and long term friendships.
Opportunities for EnviroPrint Beneficiaries and Customers
To receive the benefit of quality design and printing to effectively communicate your cause.
To work with people who care about what you are trying to achieve as well as your business.
To purchase quality printed items and graphic design at "small budget" subsidised reduced rates.
To qualify for donated printed items when opportunities arise.
To link with a community of similar organisations through the EnviroPrint website and communication network.
To improve your fundraising or community education possibilities to enable you to reach your goals.
We Support Those That Support Us


Sustainable Printing & Marketing Options for
Australian Environmental, Conservation, Heritage or Charitable Organisations.