Face The Challenge
Australian School Student Competitions
Now more than ever, we need to involve our young people and show them the mistakes that have been made in looking after this great country. We are destroying the habitat and ecosystems that support our very unique and wonderful Australian native species. So much so, that Australia has already earned the worst record in the world by causing the extinction of more than 30 species of mammals in just over the last two hundred years since European settlement.
The survival of Australia's threatened species relies on us educating our future changemakers by igniting a passion in them that will last throughout their adult life!
We invite Australian schools and students to participate in our fun and educational competitions in support of the worthy conservation organisations that we work with. By networking these organisations together and discussing the challenges our Australian fauna and flora face, we can solve the extinction puzzle and learn to change our ways to save our threatened species.
Facebook: @FaceTheChallengeCompetition
Email: savethebilby@enviro-print.com.au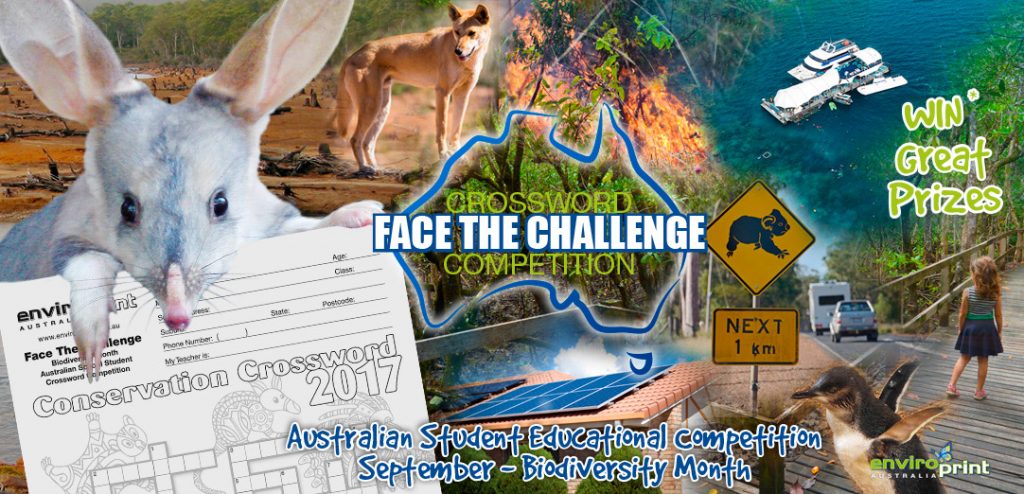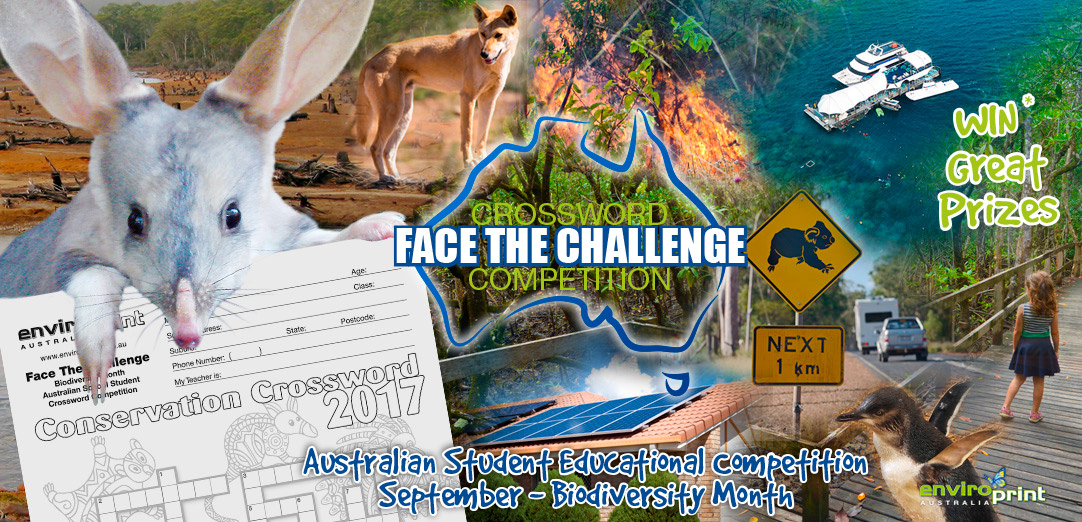 FACE THE CHALLENGE
CONSERVATION CROSSWORD COMPETITION
(Competition closed – New Competition Coming Soon)
EASTER BILBY COLOURING COMPETITION
(2021 Competition starts 26th February!)
THANK YOU
"My mission is to help educate Australia's children, teachers and parents about our endangered species and ignite in them a passion to help the conservation of these unique animals. For many years our "Face The Challenge" Crossword Competition, has been hugely successful with involvement from schools all around Australia from Cairns to the Cocos Islands. The competition provides a wonderful research opportunity for students in the lead up to National Bilby Day on the second Sunday in September annually.
As Co-Founder of Save The Bilby Fund I would like to say a big thanks to Joanne Johnstone and Peter Marsh from EnviroPrint Australia for their ongoing support which makes this all happen. Without them my dream of getting this endangered species crossword puzzle into every school in Australia would still be just a dream."
– Frank Manthey OAM
Co-founder of Save the Bilby Fund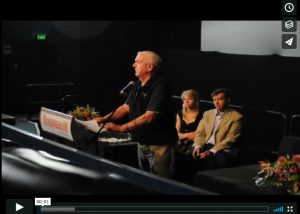 TESTIMONIALS
"My name is Lyse Carlson. I am a Primary teacher, and I have been entering my students in the "Save The Bilby Crossword Competition" for the last eight years, and more recently, the "Save The Bilby Colouring Competition". Both events are highlights on my yearly calendar, and fast become one of my students' most favoured activities. Here's why!!
Crosswords are fantastic cognitive workouts! Because it's in a competition format, the benefits are many from a teaching point of view:
• They enhance their vocabulary
• Strengthens their word recall and memory
• Develops problem solving skills
• Improves their focus and attention.
• Incorporates the novelty with information and complexity
• Sets a goal for the students – they're eager to enter!
• Showcases their talent
• Students connect to new ideas<
• Students challenge themselves and give themselves a sense of achievement.
The colouring component:
• Develops coordination and fine motor skills
• Students differentiate between different images and different colours
• Develops pencil grip
• Develops focus (colouring within the lines/shapes)
• Stimulates creativity
• Is a calming activity
Take all of these wonderful attributes, and combine them with the most important lesson of all – learning about our native animals, our endangered species, and our role in taking action to prevent further loss. WE must be the change we see in the world (thanks Ghandi), and our young students are our future. Education and awareness is the only way we can improve our world.
The bilby in particular has gone from being little known, to replacing the Easter Bunny in our classroom. In fact, we would love to see the demise of the Easter Bunny! The bilby is an icon for our Australian wildlife and the students have become so incredibly aware of how little changes – cause big ripples. The Crossword Competition, the Colouring Competition, selling bilby badges, and the Easter Bilby, are an important part of my planning. Most of all, the students LOVE it, and can't wait to enter! I cannot recommend joining this cause highly enough."
– Lyse Carlson
Primary Teacher.
---
"The 'Face the Challenge' Crossword Competition provides students, of all ages and abilities, with an engaging and fun opportunity to learn about Australia's unique fauna, and win some great prizes.
Over the past years Hamilton Senior High School has entered a number of students in the competition, it has given them a greater awareness of the need to protect our native species and save our environment. It has helped our students to become more passionate about taking an active role in conservation. Frank Manthey's visit in 2013 was inspirational for both our students and staff, highlighting how one person with a dream can make a difference."
– Vickie Clues
Teacher Humanities and Social Sciences
Hamilton Senior High School