Australia a Beautiful Home to Share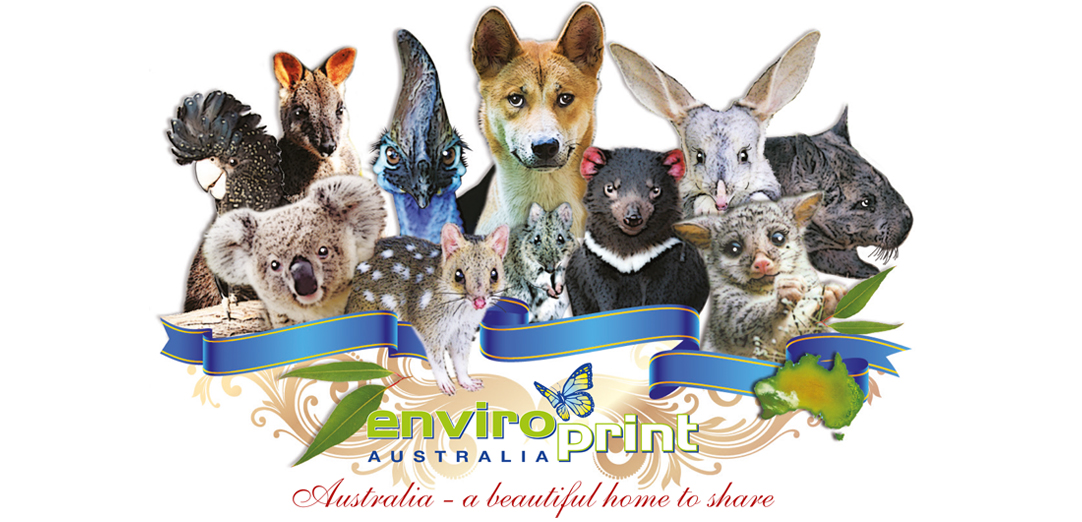 Australia Day is held on 26th January every year. Rather than making this celebration focus on people, which causes grief to some ….Can we please make Australia Day a celebration of our natural areas and incredible native wildlife? EnviroPrint Australia works with fantastic Australian organisations who are striving to improve the chances of existence for many endangered species. Sadly, Australia has so much wildlife under threat from habitat loss, feral animals, bush fire and the impacts of human interference.
We provide professional graphic design, printing, marketing, mailing, campaign assistance, signage, online options, and social media support. If you're like-minded, love Australia and our natural areas and native wildlife, we'd <3 to work with you too!
PLEASE SHARE OUR HAPPY AUSTRALIA DAY IMAGE
#HappyAussieWildlifeDay! #WeSupportThoseThatSupportUs #EnviroPrintAustralia www.enviro-print.com.au